Visions of Power Media.
Visions of Power is a digital imaging and graphics service representing the work of Sean Cridland, specializing in autmotive photography, writing, and videography; especially about Porsche, Porsche people and Porsche history.
Look for us on
And, listen to Sean's interview with Mark Greene on Cars Yeah! by clicking on the link below.
August and September were very busy months. It was off to Utah for the Pirelli Cup with A.S. Long Racing, with David Donner behind the wheel of the Cayman GT4 Clubsport and the whole team there rooting for him. Another very successful outing with the car with a pair of 4th place finishes.
Then it was over to Monterey for 2016 Car Week, including the Concours on the Avenue in Carmel, the PCA's Werks Reunion, the Rolex Monterey Motorsports Reunion, and finally the most important concours in the world, the Pebble Beach Classic. And we were there for all of them!
In mid-September it was back with the A.S. Long team for a race in Sonoma. Though it was a tough weekend for the team, no injuries for driver David Donohue and the team is already planning its attack on 2017.
Also, Sean Cridland published articles in the September issue of Porsche Panorama, the September/October issue of the Porsche 356 Registry magazine, and in the September issue of Road Scholars' RS Magazine.
October looks to be full-up with two very special photo shoots and a couple of writing projects too good to talk about right now. Stay tuned!
Best Regards,
Sean Cridland for VisionsofPower.com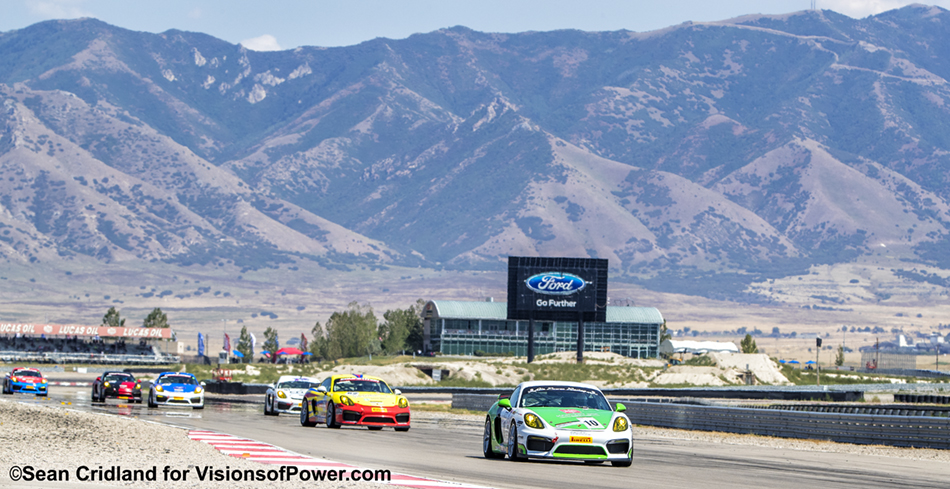 David Donner leading the pack into turn one at Utah Motorsports Campus in August 2016.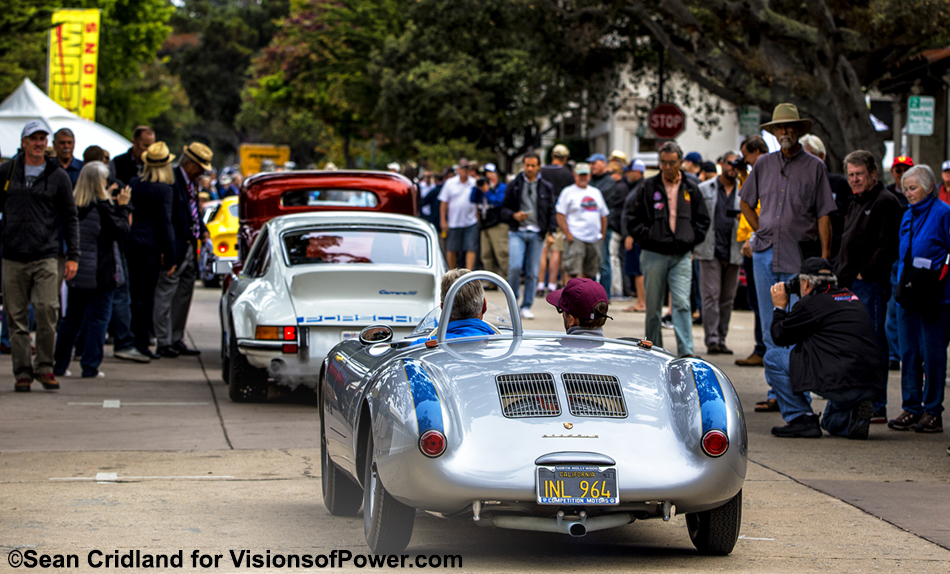 A Porsche 911 Carrera RS and a 550 Spyder greet the crowd in Carmel for the Concours on the Avenue.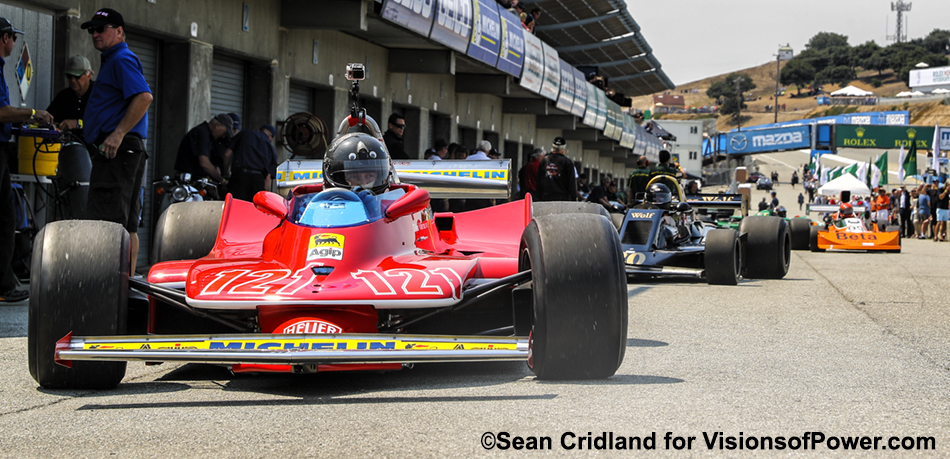 A 1979 Ferrari T4 leads a pack of vintage Formula 1 cars onto the track during the Rolex Monterey Motorsports Reunion.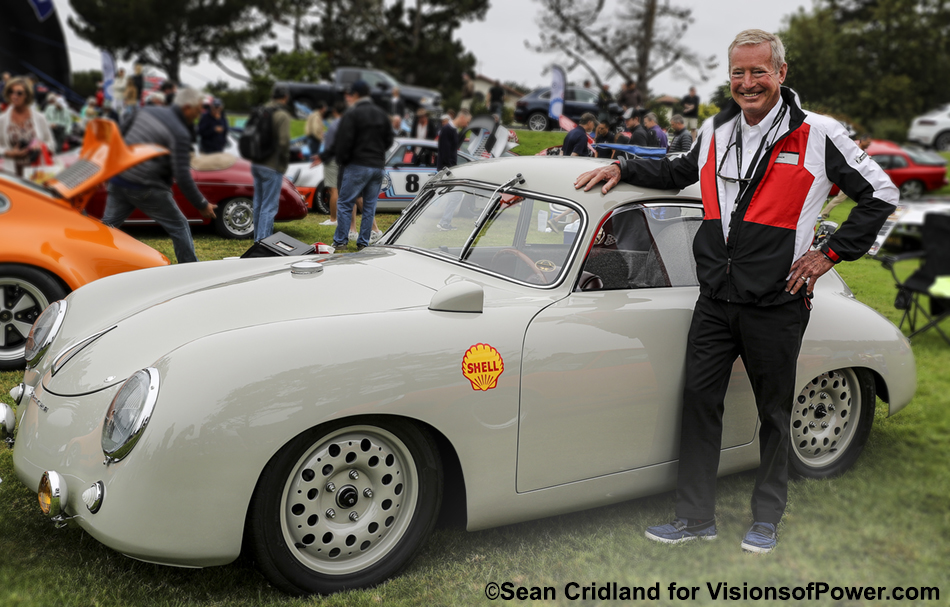 Champion endurance racer Hurley Haywood models with Fred Veitch's 1953 Porsche 356 Gesentzloser at Werks Reunion.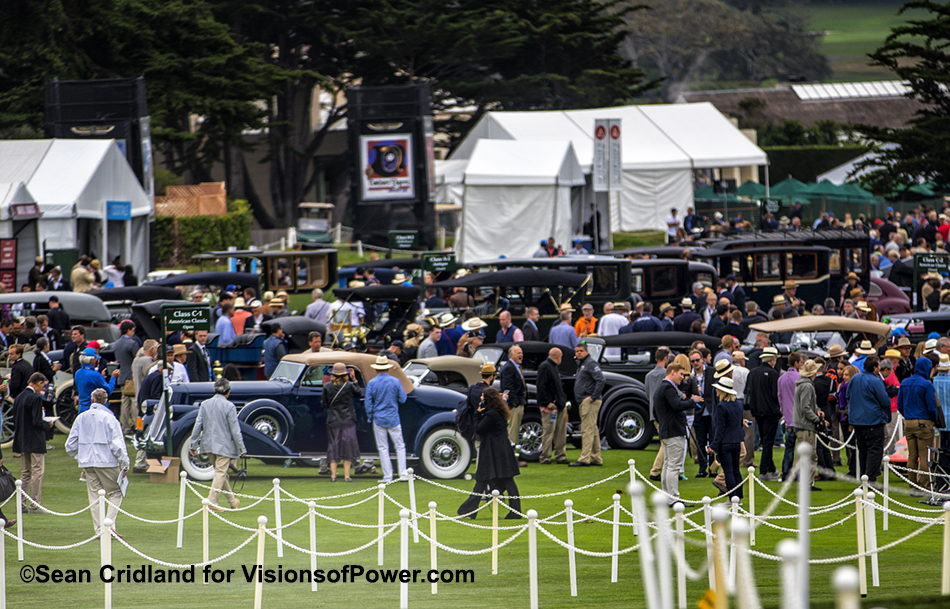 The "dawn patrol" gathers at the Pebble Beach Concours.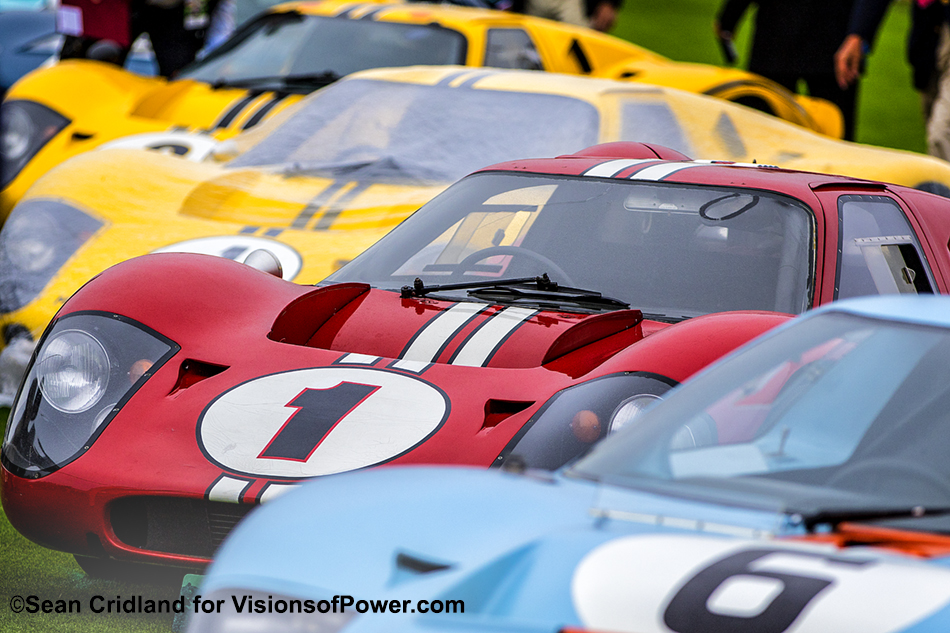 There were 1960s era Ford GTs of every generation on hand at Pebble Beach.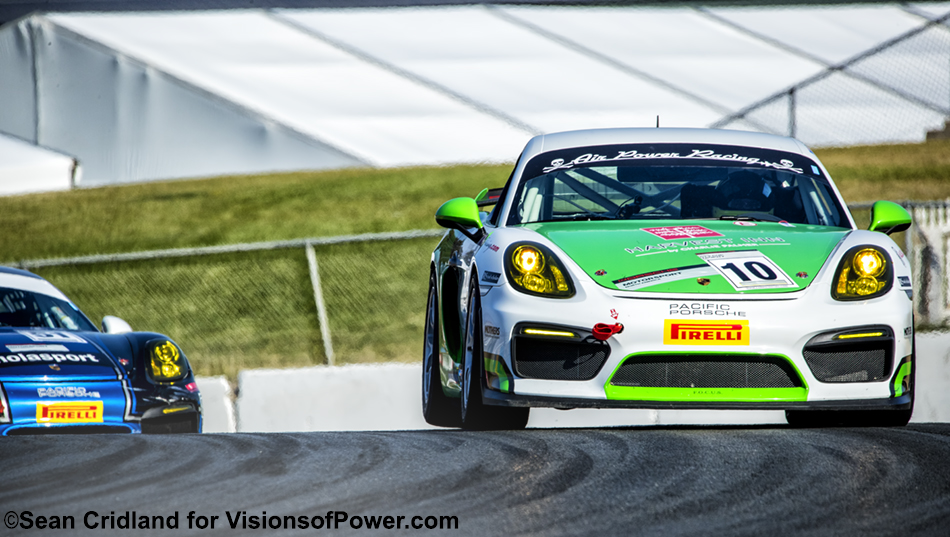 David Donohue guides the A.S. Long Racing Cayman GT4 Clubsport through turn 2 at Sonoma Raceway.